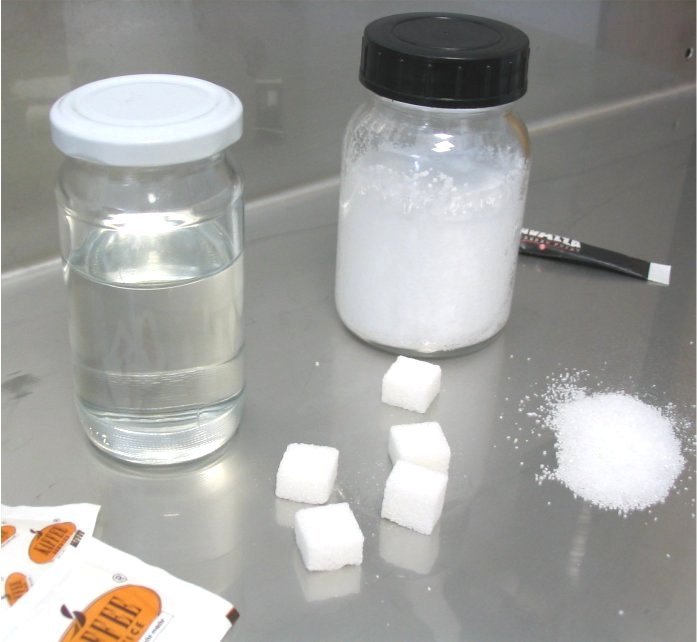 The employment of SIGMA plate heat exchangers, SIGMATHERM plate pasturizers and SIGMASTAR plate evaporators for this important branch of industry is widespread and continuously increasing.
The manufactured intermediate and final products are a component part for countless preparations, such as cookies, bars, confectionery, sauces, soft drinks, ice cream, fruit syrups, jams, baked goods, yogurt, babyfood etc. Starch products are also employed in the manufacture of paper and textiles!
Sugar industry
Heating, concentration and cooling of sugar juice and sugar derivatives
Pre-heating and pasteurizing of diluted juices
Heating and cooling of syrup and molasses
Heat recovery of molasses and laitance
Multi-stage vaporizing systems for cane and beet sugar, invert sugar and palatinite
Multi-stage vaporizing systems for oligo-fruit sugars and insulin solutions
Starch industry
Heating and cooling of starch solutions
Heating and cooling of corn spring water and wheat starch – waste water
Super-heating of saccharified starch solutions for the inactivation of enzymes
Multi-stage vaporizing systems for glucose, dextrose, maltose and sorbitol
High concentration of HFS 95 fruit sugar
Pre-freezing and deep-freezing of syrups and concentrates
Condensation of flash steam
Application example SUGAR
In case of sugar manufacture, the raw juice obtained from beet or cane sugar is cleaned, warmed up and concentrated in multi-stage SIGMASTAR concentration plants, this is all done with gentle handling of the product, after which it is cooled down again.
Application example GLUCOSE SYRUP
A glucose juice extracted from corn starch and then enzymatically saccharified and filtered is heated to a high temperature, concentrated in multi-stage SIGMASTAR concentration plants (up to 84% TS) and cooled down again by means of flash cooler.