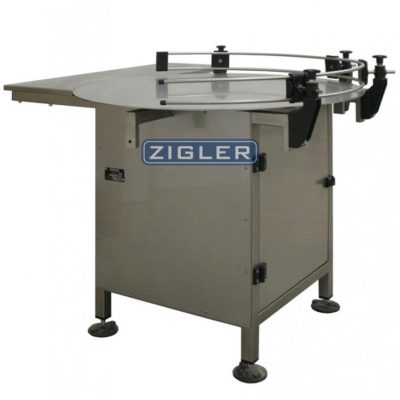 Rotary receiving table is an exit unit of the aerosol production line. Receiving table is designed for receiving, packing and packaging of ready aerosol cans.
The unit is made of stainless steel with rotating table top with the diameter of 1 m and a smooth speed adjustment. This ensures a constant reception of ready products from the production line.
The table may hold up to several hundred cans depending on their diameter.
You can order the table in the special design, adapted for use in hazardous areas with all the necessary approvals for zones 1 or 2 (according to 99/92 /EC).