The Twin Monkeys Line of Canning Systems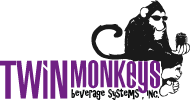 Twin Monkeys Beverage Systems takes canning operations to a new level. Our tailored engineering solutions include not only a suite of can fill-and-seam machines, but an integrated canning line complete with all the automation necessary to get your beverages into the coolers, fridges, and backpacks of your customers in what is fast becoming the worlds' preferred package: an infinitely-recyclable aluminum can.
Our sales and engineering team will ensure you find the canning solution that works best for your operations at each phase of your growth plan. The heart of a canning line is the filler/seamer. We have several models to choose from which integrate with auxiliary equipment to create a full canning line. Contact Twin Monkeys and we can help you put together the right canning solution for your business.
Be sure to check out the Top 10 Questions our customers ask when they are planning for their new beer canning machine. They're probably the same questions you are asking if you are planning on canning beverages in the near future.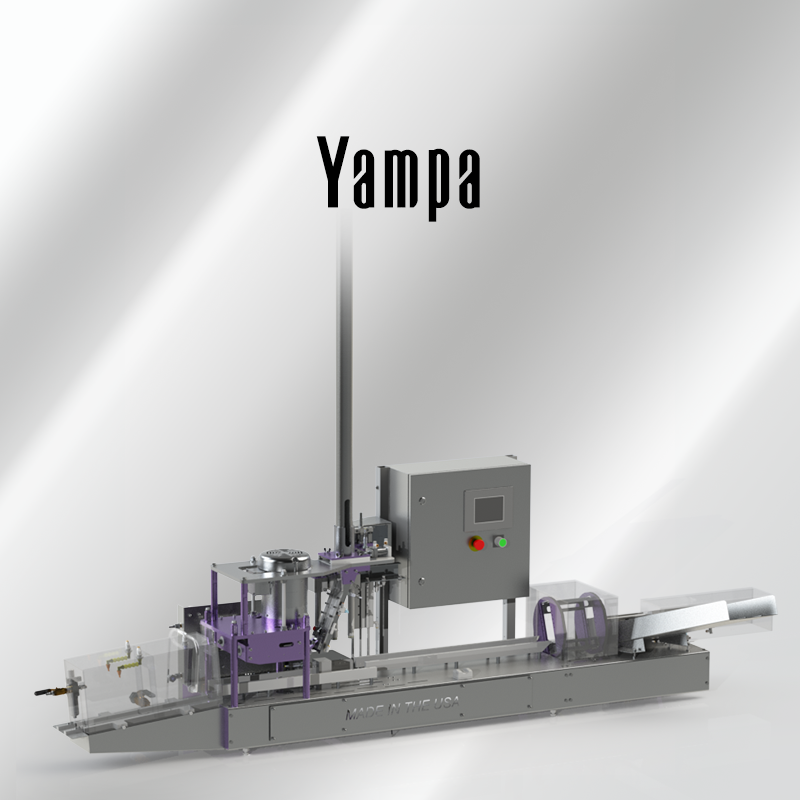 A tabletop canner with loads of options that uses the same premium components as all Twin Monkeys canners.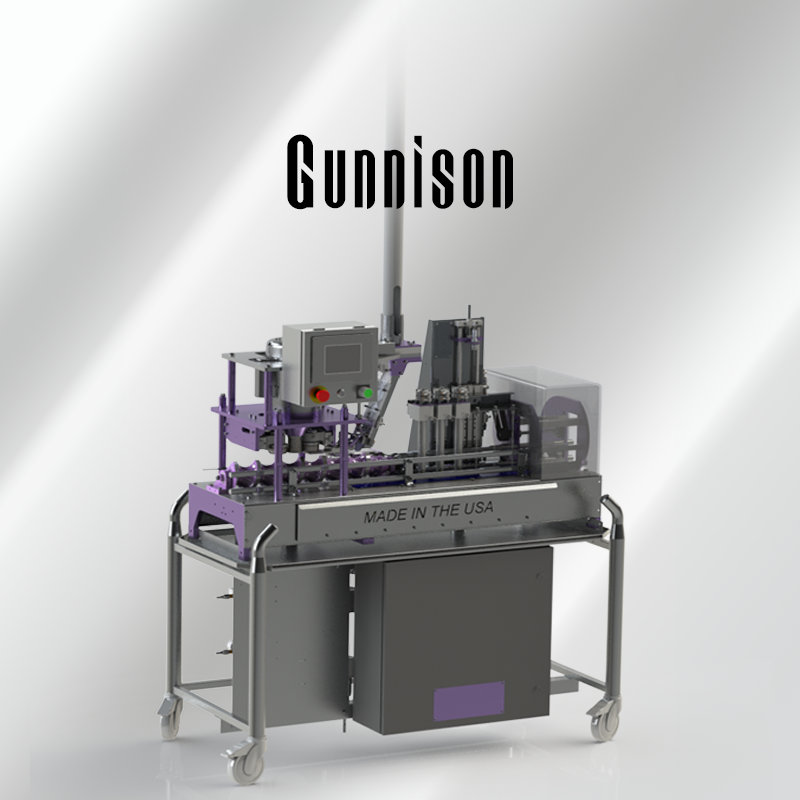 So smart you can let it automatically adjust your can fill parameters and maintain perfect fill levels all day.
SPECS
Mancos
Yampa
Gunnison
Cimarron
Big Thompson

Base Unit Footprint
40" (10000m) l
x 33" (840mm) d
x 30" (760mm) h
54" (1370mm) l
X 23" (580mm) d
X 36" (910mm) h
52" (1320mm) l
X 26" (660mm) d
X 60" (1520mm) h
79" (2006mm) x 34.4"
(873.76mm) x 73.1"
(1857mm)
54" (1370mm) l
X 23" (580mm) d
X 36" (910mm) h
Cans/Minute

5-15

20-30

20-30

10-100+

10-12

Weight
250 lbs. (114kg)

275 lbs.(124kg)

450 lbs. (204 kg)

944 lbs. (454 kg) (dual lane)

275 lbs. (124 kg)

Mobile Friendly

With cart option

With cart option

Yes
Yes
With Cart Option

Auto Weigh / Fill Adjust / Reject Option

No
No
Yes
Yes
No
Integrated Automatic Tank Pressure Control

With Tech Pack Option

Yes
Yes
Yes
Yes
Tabletop Model

Yes
Yes
No
No
Yes
Locking Casters

With cart option

With cart option

Yes
Yes
With cart option

Can Size Capability

Sleek, Slim, Standard, Crowler™

Standard
Sleek, Slim, Standard

Sleek, Slim, Standard

Crowler™

DO pick up as low as 20ppb

Yes
Yes
Yes
Yes
Yes
Volumetric Fills of ±2g

Yes
Yes
Yes
Yes
Yes
Power

120V or 230V 1-Phase
(50/60hz)
120V or 230V 1-Phase
(50/60hz)
120V or 230V 1-Phase
(50/60hz)
230V 1-phase
(50/60hz)
120V or 230V 1-Phase
(50/60hz)
Controls Air (SCFM)

90 psi 1 cfm of clean, dry air

90 psi 1.5 cfm of clean, dry air

90 psi 1.5 cfm of clean, dry air

90 psi 2.2 cfm of clean, dry air

90 psi 1 cfm of clean, dry air

CO2

20 psi .5 cfm of CO2

20 psi .5 cfm of CO2

20 psi .5 cfm of CO2

20 psi 1 cfm of CO2

20 psi .5 cfm of CO2

Beverages Capable

Beer, Wine, Coffee, Kombucha, RTD, Soda, Water, Juice

Beer, Wine, Coffee, Kombucha, RTD, Soda, Water, Juice

Beer, Wine, Coffee, Kombucha, RTD, Soda, Water, Juice

Beer, Wine, Coffee, Kombucha, RTD, Soda, Water, Juice

Beer, Wine, Coffee, Kombucha, RTD, Soda, Water, Juice

Options

Tech Pack (see Mancos page), Cart, Integrated Nitrogen Dosing, CE Compliant, can be paired with auxiliary equipment

Cart, Integrated Liquid Nitrogen Dosing, CE Compliant, Date Coding, Final Rinse/Dry, Drip Tray, Date Coding, can be paired with auxiliary equipment

Auto Weigh/Fill Adjust/Reject Option, In-Feed Funnel, Post-Fill Rinse/Dry, Integrated Liquid Nitrogen Dosing, CE Compliant, Date Coding, can be paired with auxiliary equipment

Expandable from 1-10 fill heads and 1-2 lanes! Auto Weigh/Fill Adjust/Reject Option, In-Feed Funnel, Pre-Fill Can Flip and Rinse (CFAR) on single lane, Final Rinse/Dry, Integrated Liquid Nitrogen Dosing, CE Compliant, Date Coding, can be paired with auxiliary equipment

Integrated Liquid Nitrogen Dosing, Cart, CE Compliant, Date Coding, can be paired with auxiliary equipment