The valve sorter is used for properly orienting and sorting 1″ inch aerosol valves using the selection and guiding systems the valves are fed to the so-called "ejector" and then to the rotary "injector", which is built in with the AMR and places the valves into cans before crimping. This sorter design allows the use of valve bodies of both steel and aluminum.
Depth: 1030 mm
Width: 1100 mm
Height: 2080 mm
Weight: ~ 250 kg
The maximum length of the valve (with dip tube): standard 260 mm, on request optional 300 mm
Power type: Electrical and pneumatic
Voltage requirement: 3×400 VAC, 50 Hz
Power input: 0,37 kW
Required air pressure: 0,8 – 1,0 MPa (8 – 10 bar)
Quality of compressed air: IV (according to ISO 8573-1) for temperatures of – 35°C
Capacity: Usually it is assumed at 60 pcs/min.
(Capacity depends on the type of valves; the MANUFACTURER to determine the capacity, which can be up to 200 pcs/min). Stated capacities may be reduced when the valve tube deviation from the perpendicular plane of the valve is greater than 3 cm or if the workmanship of the valves is significantly different from the accepted standards.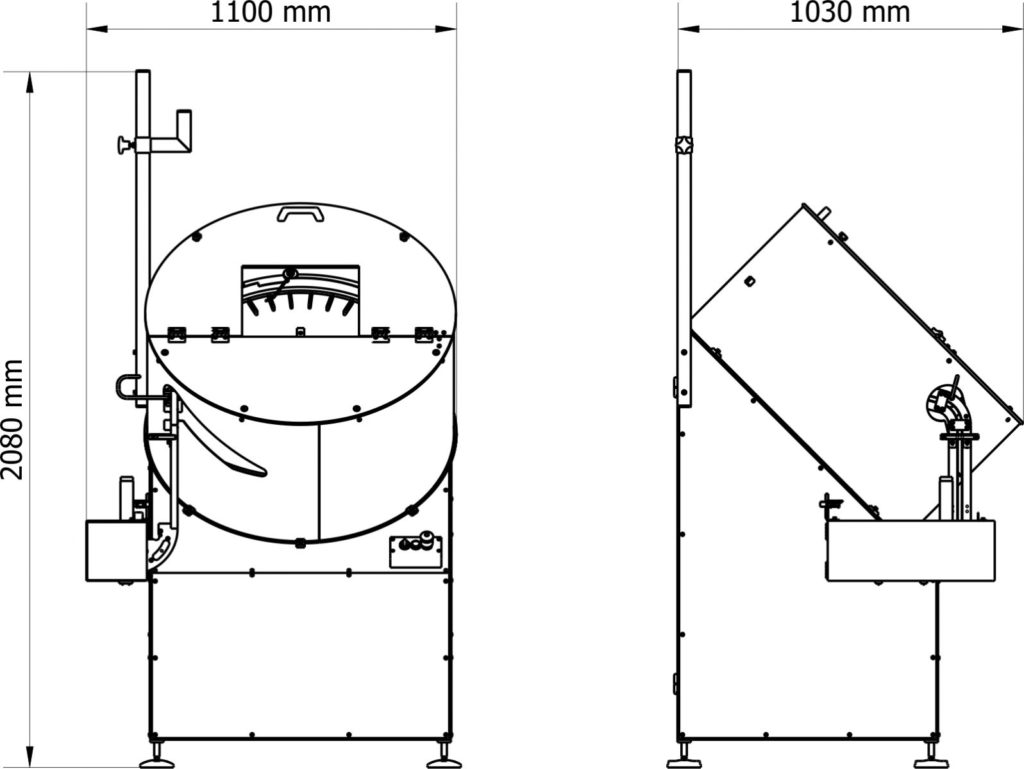 Z-3102 - vibrating sorter
On special orders we also build vibrating sorters Z-3102 to feed tubeless valves, spray heads of various kinds, applicators, PU foam adapters, etc.
Depth: 750 mm
Width: 750 mm
Height: 1700 mm
Weight: ~ 320 kg
Power type: Electrical
Voltage requirement: 230 VAC, 50 Hz
Power input: 0,12 kW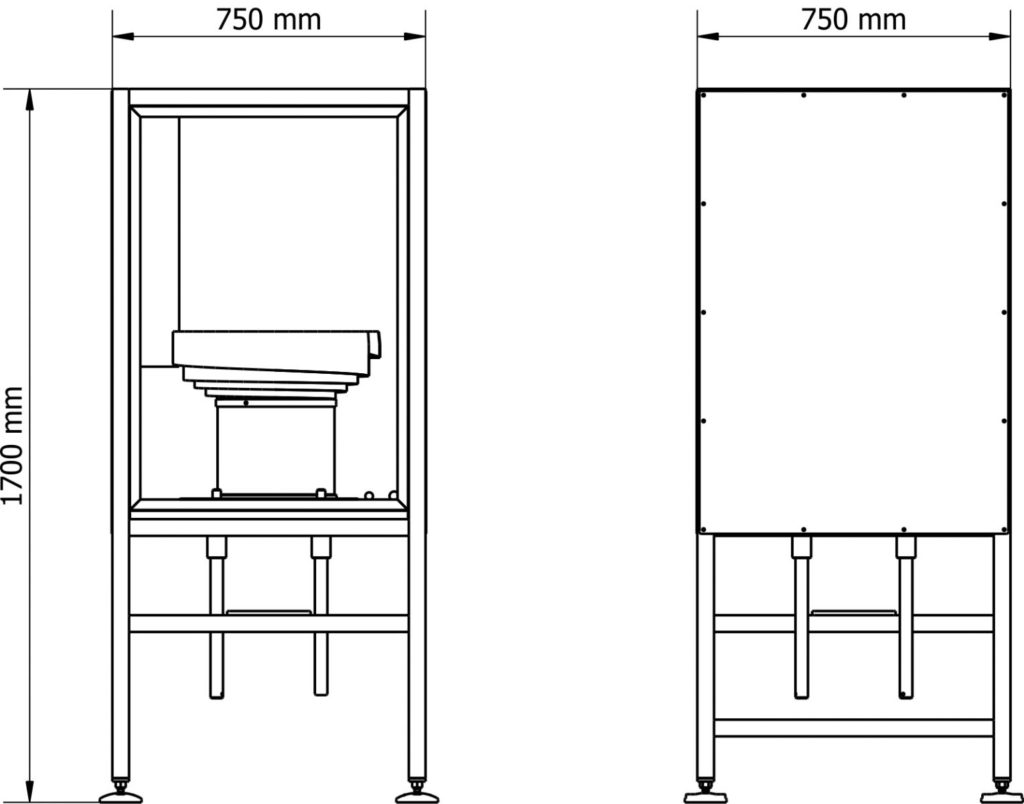 A cap sorter is a device that, with the use of an exchangeable sorting disc, sorts and feeds caps in a correct position to the feeding conveyor and subsequently to the cap placer. The drive unit is made of an electrical motor equipped with a gearbox for smooth rotation of the plate. The sorter is controlled by an automatic system of photoelectric cells (minimum and maximum queue control) installed on the cap feeding conveyor.
The latest version of our cap sorter is built in to a single casing with a cap elevator. With this solution, you can save a lot of space at your factory as well as significantly reduce the consumption of compressed air. Below we present a picture of the machine.
Depth: 900 mm
Width: 870 mm
Height: 1800 mm
Weight: ~ 160 kg
Power type: Electrical
Supply voltage requirement: 3×400 VAC, 50 Hz
Power input: 0,37 kW
Capacity: usually stands at 50-60 pcs /min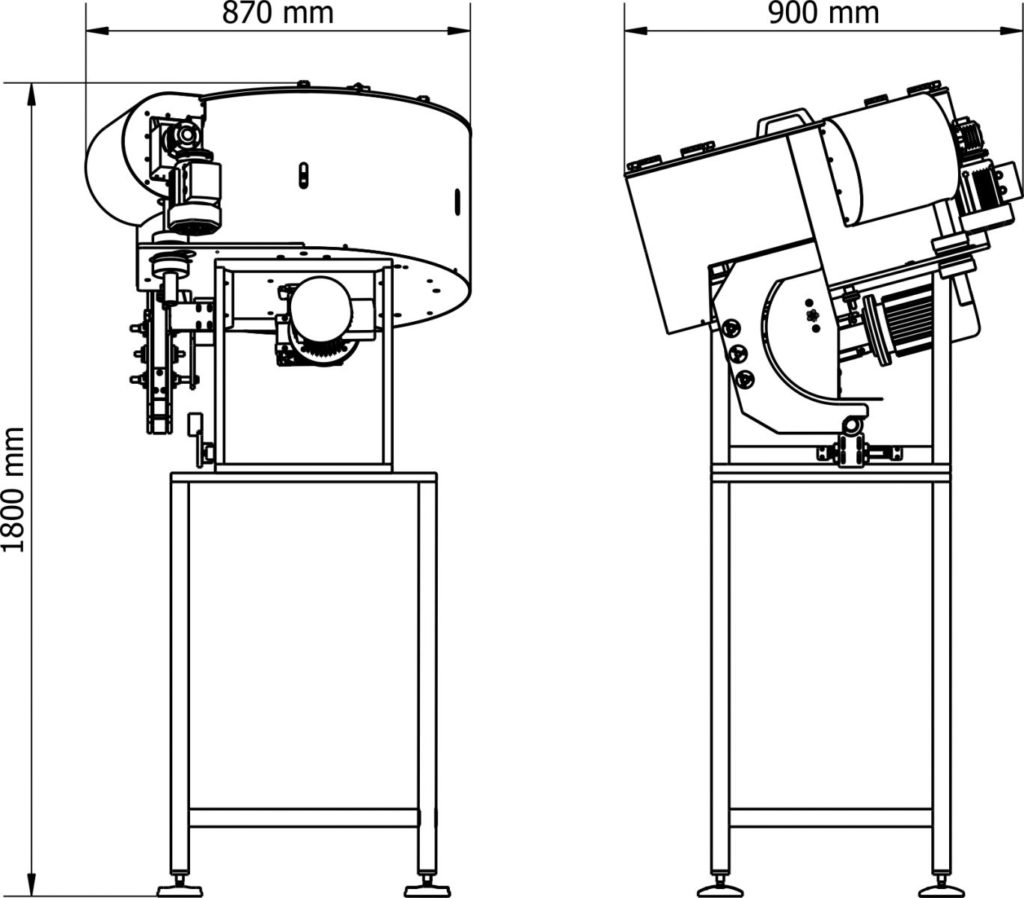 Depth: 1270 mm
Width: 1300 mm
Height: 2150 mm
Weight: ~ 350 kg
Power type: Electrical
Supply voltage requirement: 3×400 VAC, 50 Hz
Power input: 0,92 kW
Capacity: 50-60 pcs/min