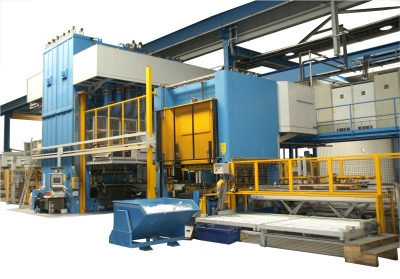 Our modern production facilities and our high quality standards ensure the fabrication of first rate products.
Our fully automated pressing lines, with which we produce our heat exchanger plates, sets the standard for the rest of the world. Fully integrated operational monitoring systems and automatic tool exchange systems guarantee constant, high quality production and a flexible and dependable output.
As we produce our own tools and all the components of our systems, through our flexible production control systems, innovative working time schedules and our highly motivated team, we can ensure quick and reliable delivery.
The high quality of our products and our customer service is ensured through a combination of process immanent quality controls and through the close observation for possible faults by our central quality control department.
Having our products certified according to ISO 9001 and various international certification institutions is part of our quality standard prerequisite.
We not only focus on the production of heat exchanger plates, which is our speciality, but produce all the components needed for the complete setting up of a heat exchanger system and the servicing of our units.