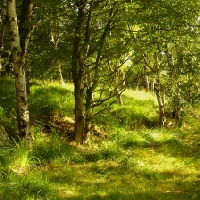 Environmental technology is a widely used term nowadays. Behind this are concealed technical and technological developments whose employment protect our environment or offer the chance to regenerate it. We also make our contribution here in different areas.
Typical tasks for SIGMA plate heat exchanger in metal processing are:
Cooling of waste-dump percolation water
Heat recovery
Application example: Cooling of waste-dump percolation water
We received an order from a municipal refuse collecting firm for the delivery of plate heat exchangers, including replacement plate packages in 1.4539. With our plate heat exchanger, extreme sludge-content waste-dump percolation water is cooled before biological preparation treatment. An operational durability of 9 – 12 months, without intermediate opening of the equipment, was required by the customer. Up to now the equipment has been opened only once for inspection. The dirt accumulation was so slight that the plate heat exchanger could be started again immediately afterwards.
Application example: Plate heat exchanger for wash water
Our company received an order for a total of eight plate heat exchangers in titanium material. In each case, four units serve as regenerative exchangers for the pre-warming of cold alkalized waste water using hot waste water. The heat recovery in the exchangers is 90%. The alkalized waste water comes from the washing system of a garbage-collecting unit. According to a new ordinance, the plastic garbage must be cleaned of contamination and food residue before combustion. The waste water results from this cleaning.