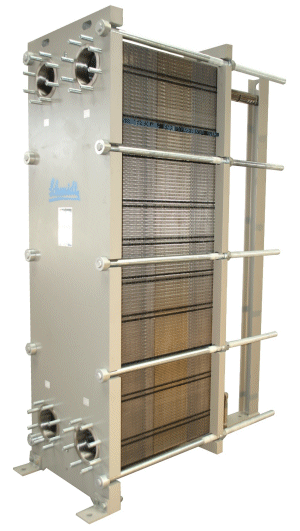 The X-series mainly demonstrates it's advantages where the temperature differences between the cold and the hot products are very tight. The small material thickness of the X-series heat transfer plates reduces the heat transfer resistance additionally and leads to extremely high over all heat transfer coefficients.
Clean, homogeneous, solid-free liquids.
Extremely high thermal performance.
Patented hard and soft herringbone corrugation patterns.
Corrugation depth between 2 and 3 mm.
The plates can be sealed either by using the SIGMAFIX adhesive-free system or with a high resistance adhesives.
Wide range of plate and gasket materials.