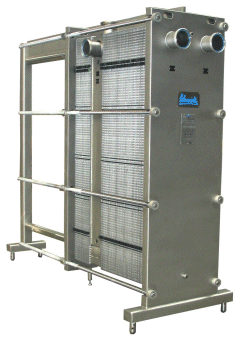 The corrugation pattern of the F-series shows free-flow sections which avoid blocking of the flow channels by solids or fibres. However the design of the plates allows a robust operation mode of the plate heat exchangers.
Viscosious, fibrous or pulpy liquids mainly in the food and beverage industries, e.g. for pasteurisation of beverages and pumpable products.
Capacity up to 250 m³/h.
Free-flow plates.
Flow channel spacing between 4.5 and 5.5 mm
Wide range of choice in plate and gasket materials.