The high-pressure version of the proven HYGIA series for the dairy, food and beverage industry.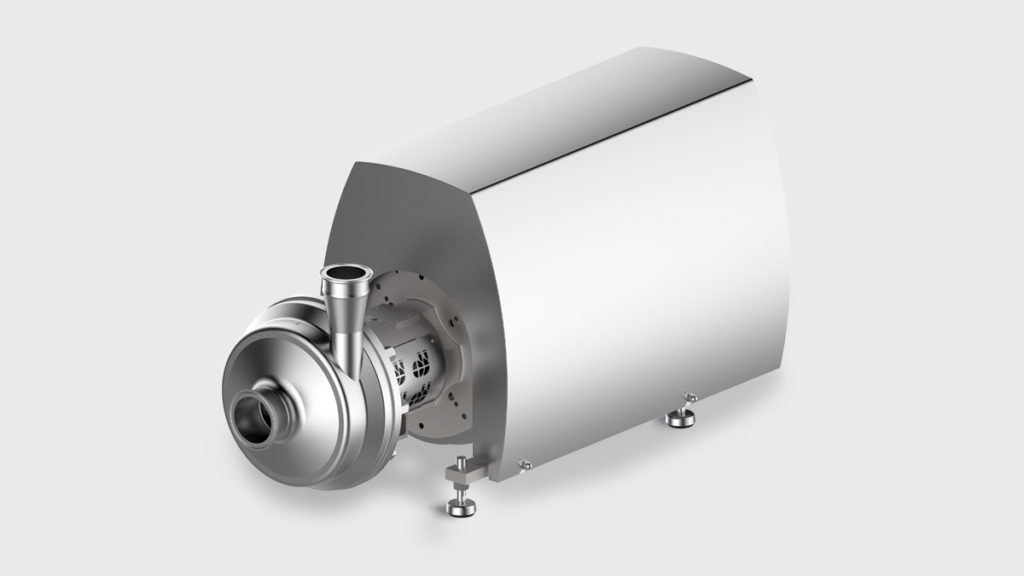 The high-pressure pump is designed for system pressures up to 64 bar. This pump series is suitable for the use in industries with high demands to hygiene and reliability. A typical application area for the new high-pressure pump is membrane filtration like Reverse Osmosis (RO) and Nano Filtration (NF) in the dairy, food and beverage industry.
Corresponds to the highest hygiene requirements
Produced of high-quality materials that meet the strict global hygiene standards, GEA Hilge HYGIA H also offers maximum flexibility. The materials used for HYGIA H pumps have been carefully selected for their use in hygienic processes. The housings, for example, are made of forged CrNiMo (1.4404) and guarantee optimum cleanability due to the smooth, pore- and blowhole-free surface.
Certified pump design
The GEA Hilge HYGIA H pumps are CIP and SIP capable according to the performance criteria for pumps. The 3-A certified series is based on the proven design of the HYGIA pumps. The extensive customer and requirement specific documentation and certificates facilitate the qualification of the pump in the plant.
Service-friendly concept due to quick and easy replacement of wearing parts
The quick-opening pump housing of the HYGIA H series allows easy access to the wearing parts. Thanks to an extensive range of mechanical seals, a wide variety of media and applications can be covered. Furthermore, with only three seal sizes for the entire performance range, wear part inventory is minimized.
The patented Adapta design, made of corrosion-free stainless steel, enables quick and easy motor replacement, allowing the pump to remain in the pipeline.
Design variants
| | |
| --- | --- |
| Standard variants | Description |
| GEA Hilge HYGIA H Adapta | Close-coupled pump with bearing bracket and coupling, horizontal installation, high pressure execution |
| GEA Hilge HYGIA H Adapta-SUPER | Close-coupled pump with bearing bracket and coupling, horizontal installation, motor with stainless steel shroud, high pressure execution |
| GEA Hilge HYGIA H Adapta tronic | Close-coupled pump with bearing bracket and coupling, horizontal installation, high pressure execution, motor with built-in frequency converter (up to 22 kW) |
| GEA Hilge HYGIA H Adapta-SUPER tronic | Close-coupled pump with bearing bracket and coupling, horizontal installation, high pressure execution, motor with stainless steel shroud and built-in frequency converter (up to 7.5 kW) |
Technical data
GEA Hilge HYGIA H
50 Hz
60 Hz
Max. Flow rate
200 m³/h
175 m³/h
Max. Pump head
72 m
105 m
Operating temperature
up to 100 °C
Sterilization temperature
up to 140 °C (SIP)
System pressure
PN 64
A wide variety of sealing options are available for customers to choose from
Single mechanical seals
Double mechanical seals (tandem)
Standard seal face material: SiC/SiC
Standard O-ring material: EPDM (FDA-compliant)
Additional designs and materials available upon request