Leenvit – unique and natural
LEENVIT is a globally unique natural product based on vegetable oils.

It is a concentrate of Omega-3 (alpha-linolenic acid, ALA, n-3) and Omega-6 (linoleic acid, LA, n-6) Essential Fatty Acids (EFAs) isolated from linseed oil, with some presence of monounsaturated oleic acid (Omega-9, GA) in the form of monoesters with a high bioavailability for humans. As a result of the innovative, natural method of esterification of linseed oil in anaerobic environment, we were able to obtain the purest form of monoesters of Omega3 + -6 + -9 acids. It is this form that ensures ultra-pure Omega-3 + -6 + -9 acids, without harmful substances that are commonly found in other oils, such as heavy metals, cyanogenic compounds – linamarin, linustatin, or pesticides.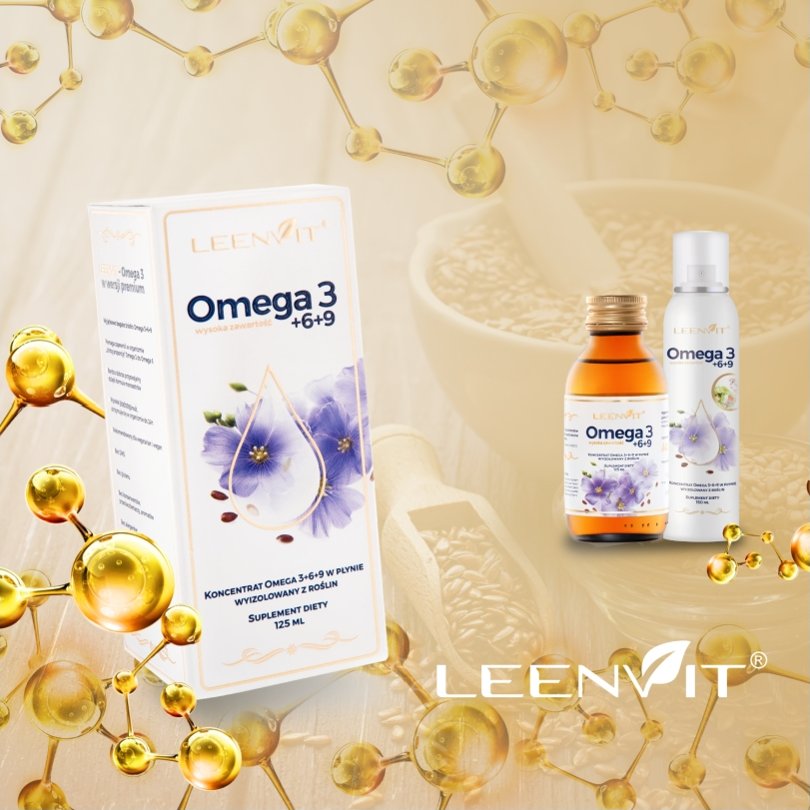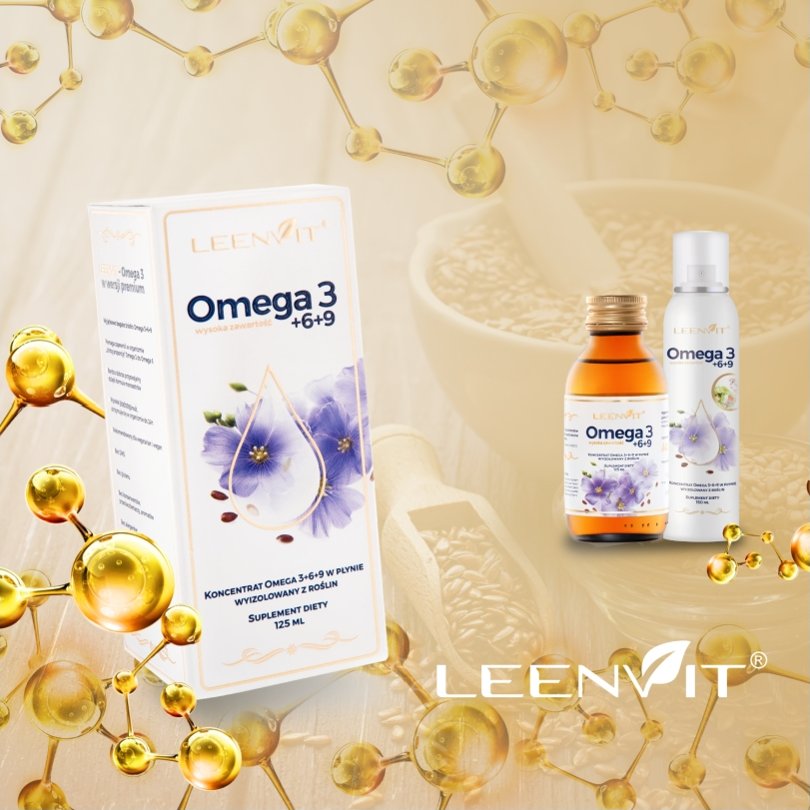 LEENVIT is distinguished by its high concentration of the Omega-3 ALA fatty acid which is the most deficient in the modern diet, and it comes in its pure form and with a very good digestibility. The overriding objective of the LEENVIT formula has been to ensure a 100% implementation of the Recommended Nutritional Value (RNI) for Omega-3 Essential Fatty Acids in the right proportion to Omega-6 in the contemporary diet.
LEENVIT is a concentrate of Omega-3 ALA acids – one teaspoonful (4 ml) contains as much as 2,000 mg of pure Omega-3 ALA. It fully satisfies the whole-day body needs for this acid, in accordance with the scientific opinion of the European Food Safety Authority – EFSA Journal (2009) 1176, pp. 1-11.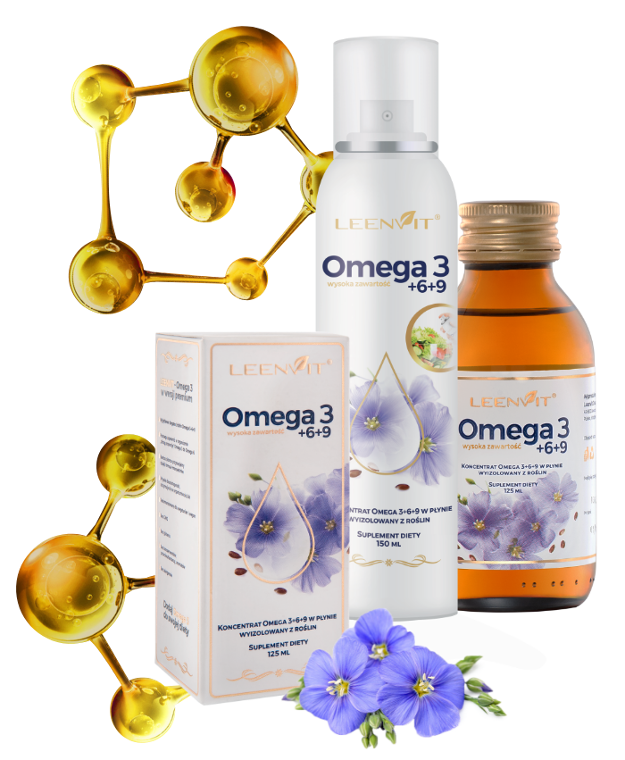 How did we improve Omega-3, -6, and -9 in LEENVIT?
As a result of the esterification process carried out in the anaerobic environment, the purest natural form of Omega-3 + -6 + -9 acids was created as monoesters, without any additives and preservatives. There is only what comes natural. What was fattening as glycerol and all harmful substances was removed. The method of obtaining LEENVIT uses a completely innovative technology that allows preserving biological properties of active substances contained in LEENVIT such as polyunsaturated fatty acids which are essential for human health, i.e. alpha-linolenic acids (Omega-3, ALA) and linolenic acids (Omega-6, LA) with monounsaturated acid oleic (Omega-9, GA).
Esters of Omega acids in the LEENVIT product do not oxidise like linseed oil does as they stay in plasma for 24 hours, or much longer than in the case of fish oil or linseed oil where the staying time in plasma is about 3 hours. Due to their purity they are completely safe, and their absorption capacity is much higher thanks to the mono particles formula.